A lot of times I have people ask me what type of fashion I create.
Most of the time the easiest answer that people will understand is "alternative fashion"... for the the few that realize that's a very broad answer, the best way to describe it is "Higher End Hot Topic" because its true. I had never thought of it that way until one of my instructors at FIDM brought it to my attention. He was prepping me for an interview and mentioned "you're taking Hot Topic and bringing it to the Designer Level" So that's really what I've decided to call it.
I have always said that my art is directly music related so why not think of myself as the higher end of a company who's slogan is "ALL ABOUT THE MUSIC"?
Then there's the people who ask the burning question... "well, who do you design for?" Meaning a client, of which I don't really have any... yet...
My DREAM would be to do freelance fashion design or styling for real Rockstars... Have all those alternative rockers everyone watches on the red carpet of the Grammy's because you think they are going to get rowdy and spill their beer... But then realize they are actual very cool and chilled out, but their faces will light up when they say ... "Oh, who am I wearing? NYTR by TessCherie...
of course
"
So here we go. Who do I want to dress? Take a look: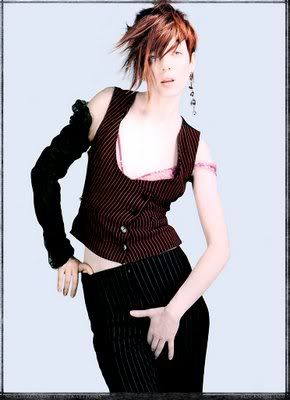 Shirley Manson. Oh goodness... I swear if i was into chicks I would be ALL over that girl... She's been one of my major inspirations/Heroes since I was about 14 years old. I just love her attitude, her style, and of course, her music... I would KILL for her to wear my clothes.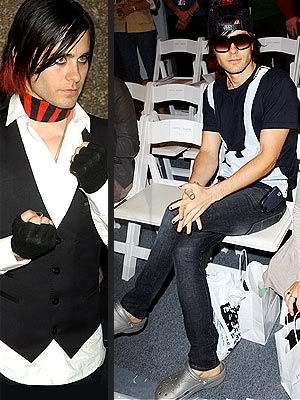 Jared Leto.
He looks so much better in those dark colors and eyeliner than he ever did in whatever else he used to wear doesn't he? Seriously, I don't even remember what else he used to do because 30 Seconds to Mars just blew everything else out of the water. He, with his little alter-attitude thing he has going on, is like,
the
epitome of what kind of dude I want to dress. Love the look (except the Crocs have GOT to go!), but I can make it even better ;)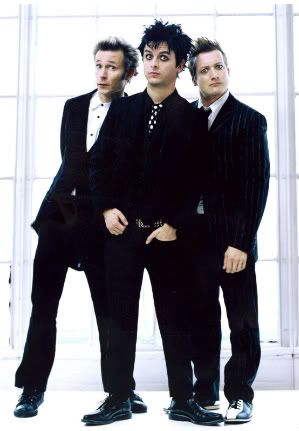 Green Day.
Now here's some fellows who ALWAYS look sharp, don't they? This one is quite the stretch, since I think they already look SO good. Well, if they didn't already have such a great stylist (which I'd bet is probably Billy Joe's amazing wife ((head of their Adeline clothing label)) ), I would be all over that in a heartbeat... maybe Mrs. Billy Joe would just like to add another label to the closet??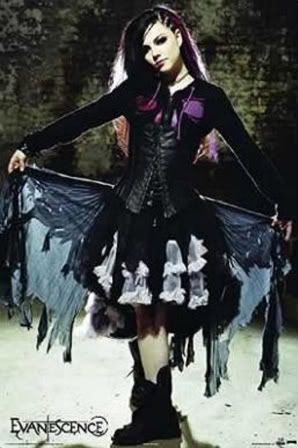 Amy Lee of Evanescense.
Now this one was someone I hadn't already thought of. It was brought to my attention this afternoon. My boyfriend, Alan, sent me this photo saying that the looks I'm working on currently reminded him very much of Amy Lee's style. I know she does a lot of her own designing, but surely she's a busy girl, and she could use a hand to take some of that pressure off her shoulders. I spent a lot of time tonight looking at her photos, videos, etc... and I must say, I was incredibly inspired by even what she wears just on a day-to-day. She always looks great and I would love to design for her as well.
What do you think guys? Think my client wishlist can someday become a reality?